ADRIANA ALIER WEDDING DRESSES
Adriana Alier's wedding dresses are an excellent alternative for modern, sexy and elegant brides, who can picture their big day dressed in a trend-setting piece crafted with careful attention to detail and the highest quality fabrics.
Every bride wants to arrive at the altar and say "I do" to her sweetheart in the wedding dress of her dreams. At Adriana Alier we offer wedding dresses in a range of styles, shapes and tastes to suit all modern women. Any bride can find the perfect style for her wedding day, without spending too much on her outfit but still meeting her expectations. Fall in love with the 2024 wedding dresses collection and of the, also in force, 2023 collection!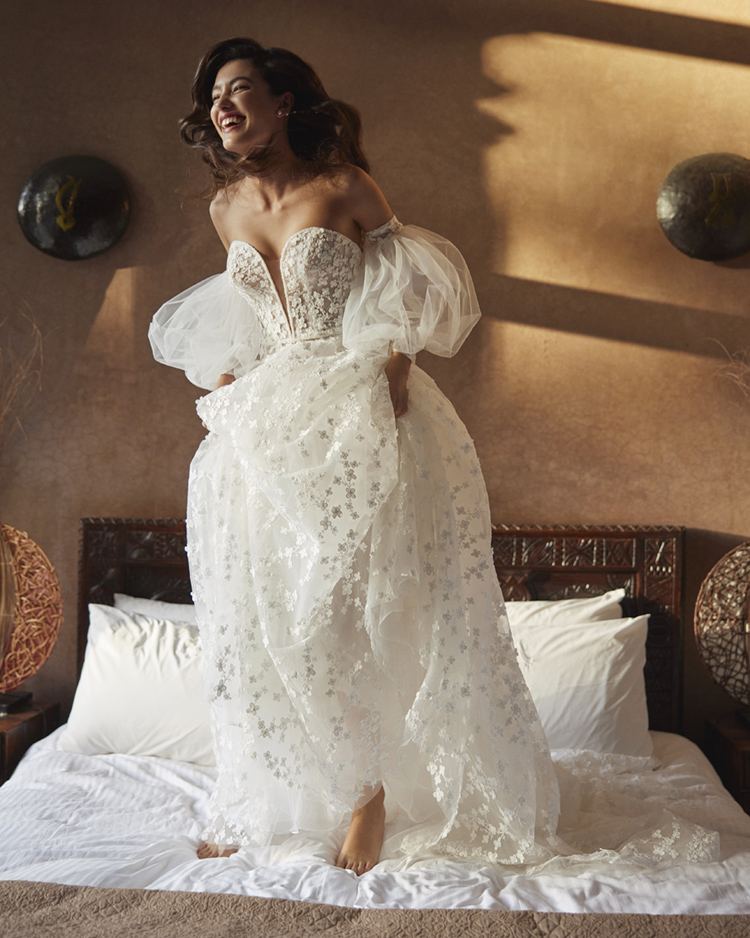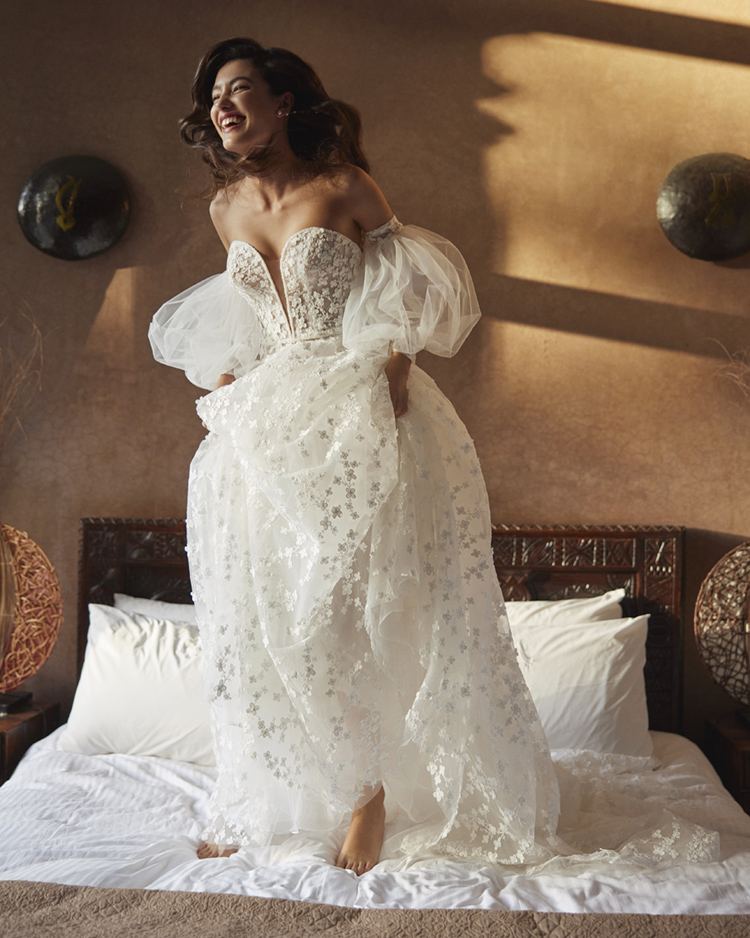 Adriana Alier shapes and styles
Adriana Alier wedding dress collections include styles that range from traditional and impressive princess styles to bold mermaid cuts, and in between the two, the A line or straight wedding dress.
Traditional brides: in love with the classic
Princess wedding dresses are the ultimate wedding look - they will never go out of fashion. They are a classic that is chosen year after year, with a full skirt - often made of overlapping fabric layers like tulle - flowing from a cinched but stylish waistline. But the body of this type of dress is usually close-fitting, resulting in a flawless, balanced look. They'll work wonders even if you have broad shoulders and narrow hips, as the full skirt draws attention to your lower half, and if your hips are broader, you'll disguise them completely.
Romantic brides: eternal dreamers
Love the fairytale style, but can't imagine tying the knot in such a showy dress? A line wedding dresses are perfect for your big day: romantic and delicate, but more refined. Choose this type of wedding dress with a sweetheart neckline if you'd love to add a cute touch to your bridal look!
Simple brides: less is more
If you prefer sleek designs, you'll love the simple wedding dresses. Dresses with V-necks, round or boat necklines - amongst others - generally simple or with the perfect amount of frills, beads and lace. They're popular amongst lots of brides for their clean yet stylish look.
Sensual brides: bold and elegant
Choose an Adriana Alier mermaid wedding dress if you want to accentuate your femininity. Lace is usually the star fabric in this type of design: a timeless classic that sometimes takes centre stage in the dress design, or just as touches: illusion shoulders, sleeves, backs with tattoo lace effects... Crepe is also a very popular fabric; for its simplicity and, above all, because it is so popular amongst brides looking for the perfect balance between sexy and minimal. The mermaid shape is ideal if you want to accentuate your curves: the opening of the skirt at the back creates symmetry with the broadest part of the torso, streamlining your figure visually.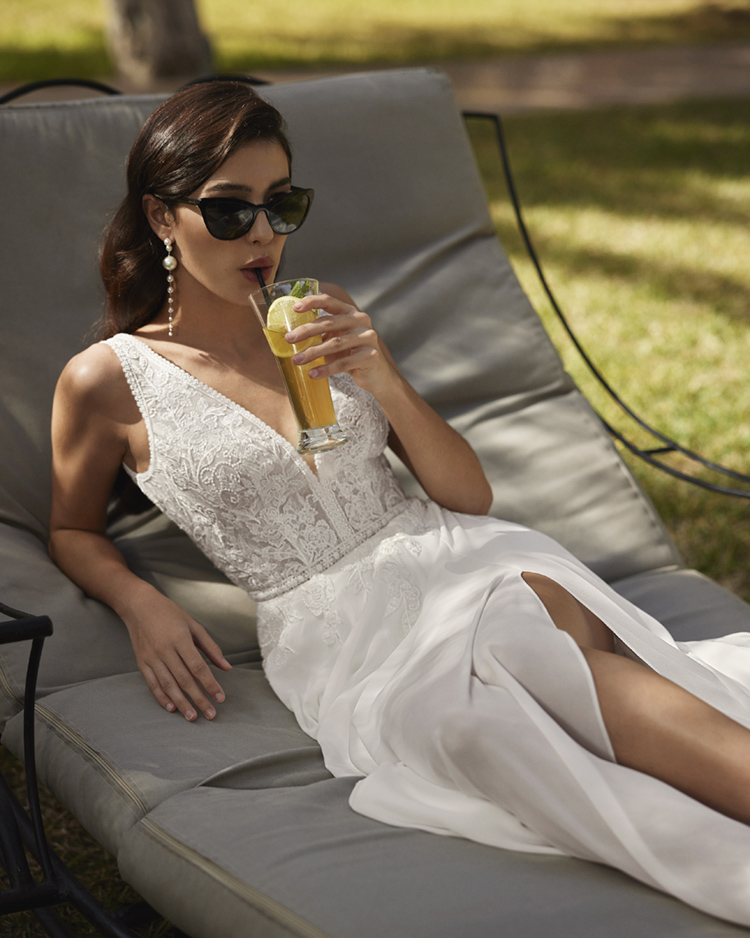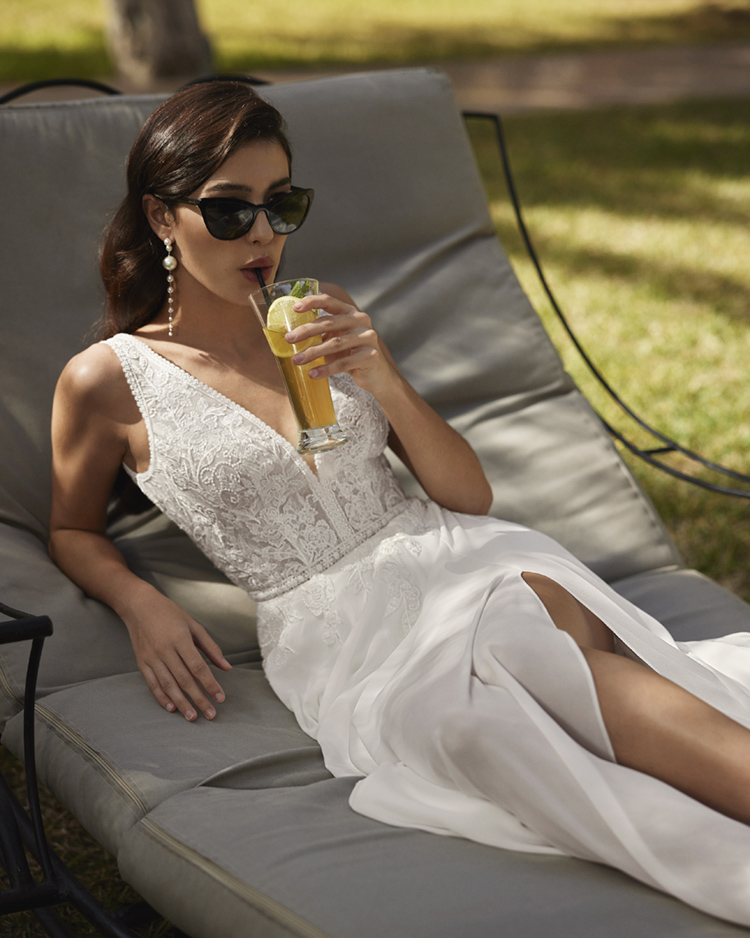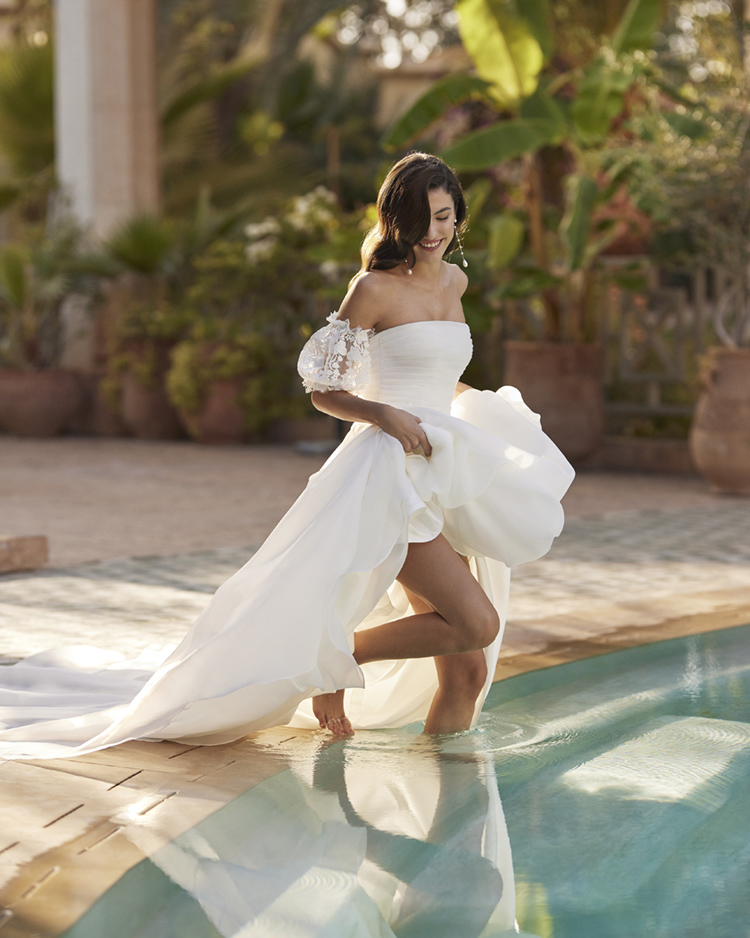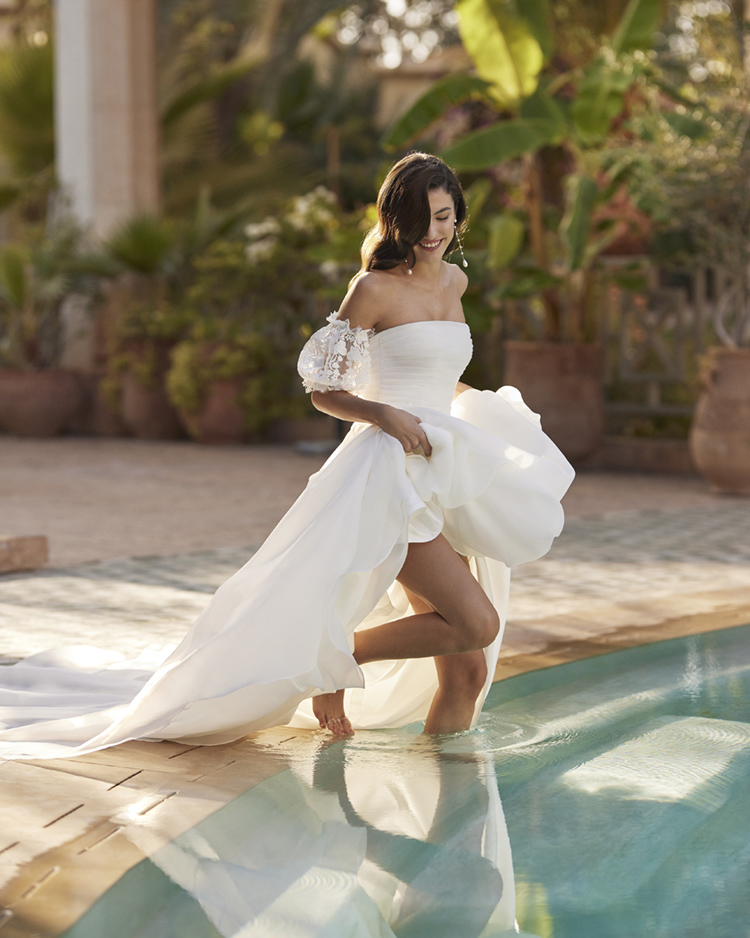 Be an Adriana Alier bride!
What kind of wedding dress can you picture for your wedding? Request an appointment to try out all the styles you want and receive impeccable advice. Discover all our points of sale with our store locator. We're ready to support you at a unique and unforgettable time!